Aizu / Adatara Area
A land of mountains and lakes created by volcanoes
Rugged mountains and beautiful wetlands
Aizu and Adatara are located northwest from the center of Fukushima Prefecture, and are situated in Bandai-Asahi National Park, an area of mountains formed by volcanic activity that stretch across Yamagata, Fukushima and Niigata prefectures. It offers scenery characteristic of a region formed by volcanic activity, such as rugged mountains, moors, marshes and lakes.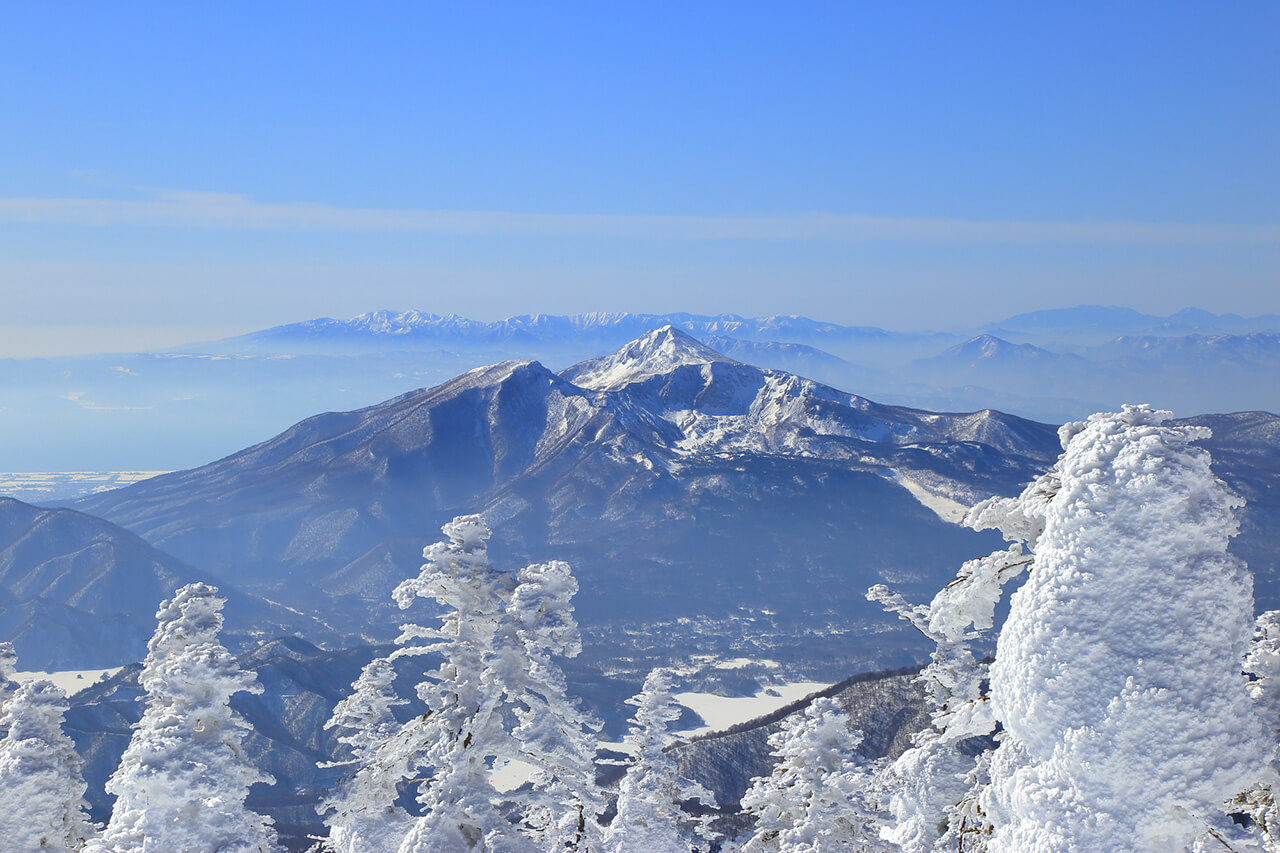 Plenty to fun at Lake Inawashiro and the 'Fuji of Aizu'
Lake Inawashiro, located in the Aizu and Adatara area, is the fourth largest lake in Japan. Lake Inawashiro is loved by locals as not only a place for fishing and water sports, but also for the bathing and swimming, activities that are not common for lakes in Japan. This area experiences heavy snowfall in winter, with average temperatures in January at -2.4 °C, thus attracting many skiers from Japan and abroad to its ski resorts. Particularly popular is Mt. Bandai (1,819m). Known as the Fuji of Aizu, it's one of the most famous mountains in Fukushima Prefecture and appears in folk songs from the Aizu region.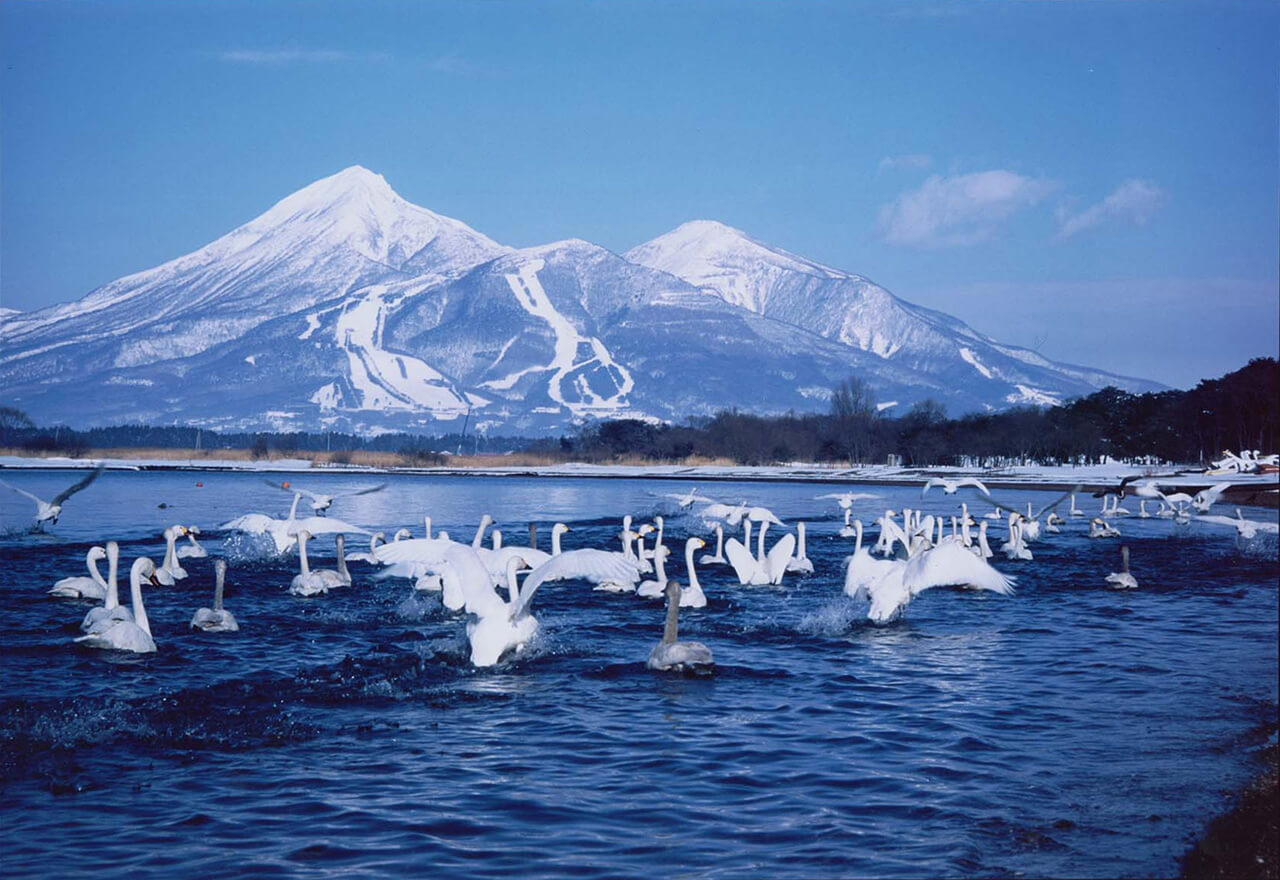 Omote Bandai and Urabandai
The southern base of Mt. Bandai is known as Omote Bandai and is a more gentle area that is home to many ski resorts, from those for beginners to some of the largest snow resorts in Japan. On the northern side of the mountain is Urabandai, an area with rougher terrain formed from volcanic activity. The ski resorts take advantage of the natural terrain here for some fantastic courses. Visitors are sure to Find a ski resort that suits their needs and level in Inawashiro.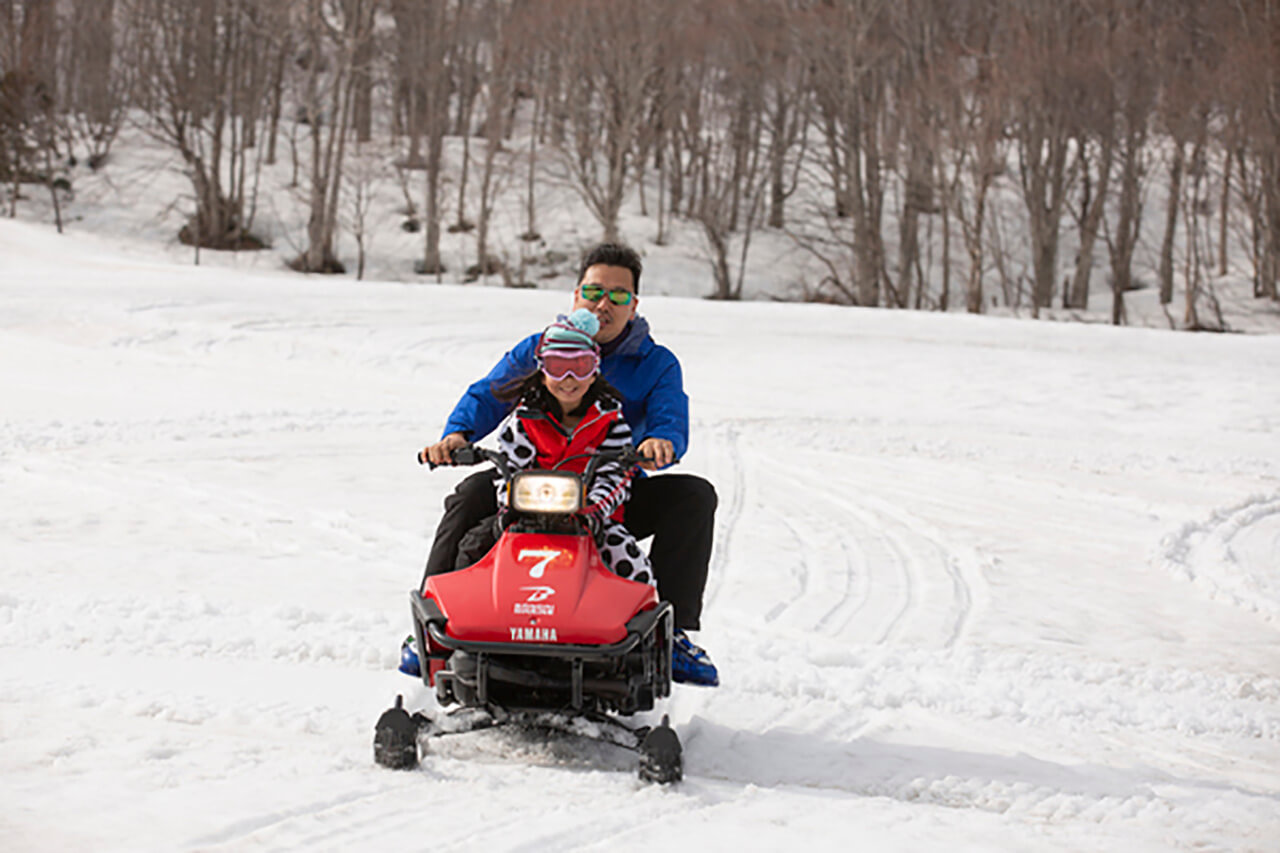 Visit Mt. Adatara throught all seasons
About an hour's drive northeast from Mt. Bandai is Mt. Adatara, which, like Mt. Bandai, was formed by volcanic activity. Adatara is known as one of the "top 100 mountains in Japan" and is a popular destination during the summer season because it is easy to reach the summit by ropeway. In winter, the ski slopes on the middle of the mountain are open. The ski resort here offers skiers stunning views of Mt. Adatara and also hosts skiing competitions. In addition to skiing, visitors can try snowshoeing, a great experience for those who want to explore the surrounding snowy fields.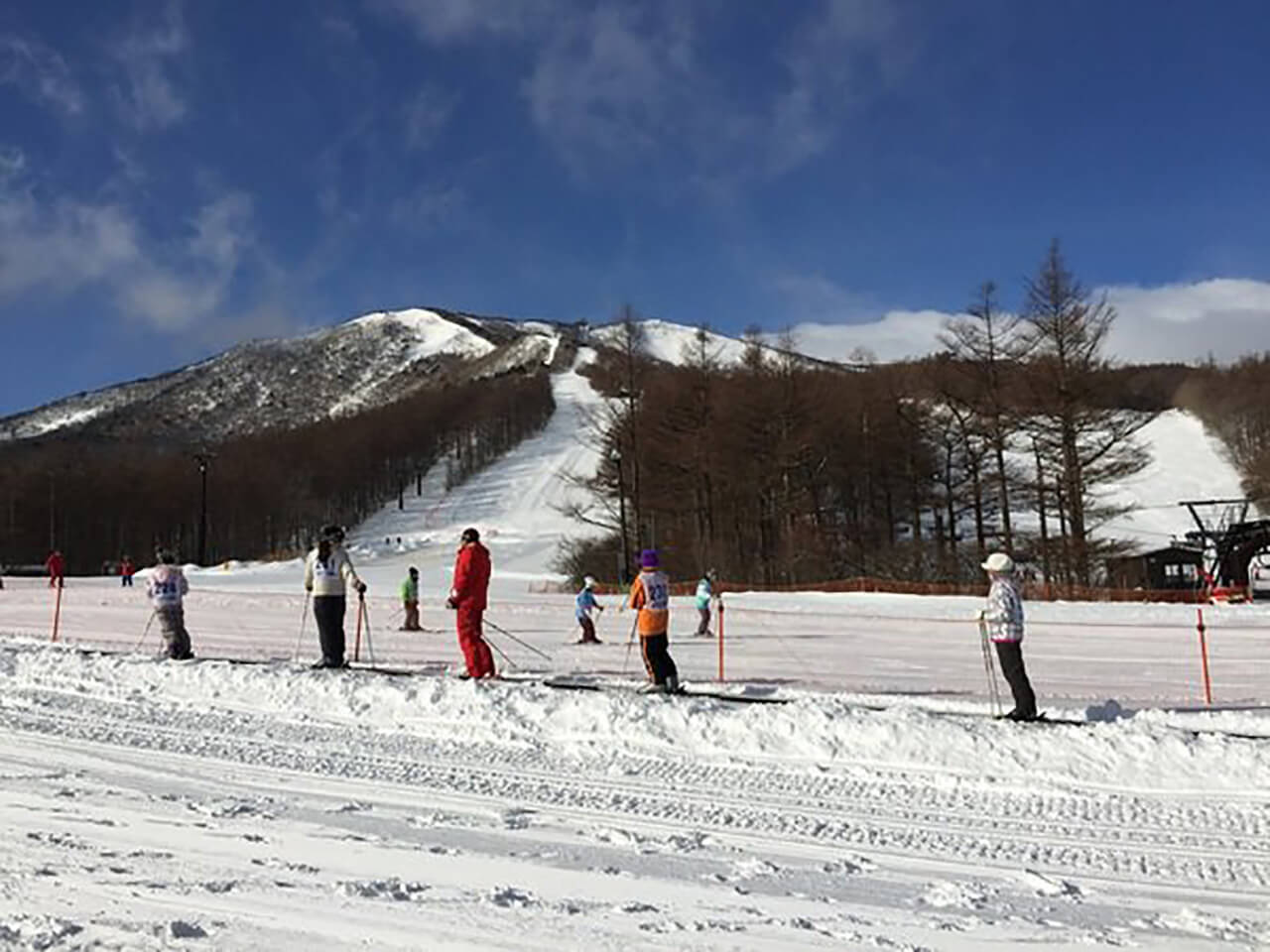 Active natural hot springs
Being an active volcanic region, bathing in hot spring baths is an essential part of any trip to Aizu and Adatara. Aizu boasts some of the largest volume of hot spring water to come out of a single source in Japan. Meanwhile, Adatara is famous for its mountainside hot springs. Although a rare acidic hot spring in Japan, it is said that the journey the hot spring water taken from the source to the hot spring resort helps the water become gentle on the skin. In the past, many people visited this hot spring for its natural healing properties; even today it is a great place to relax, especially after a long day doing winter sports.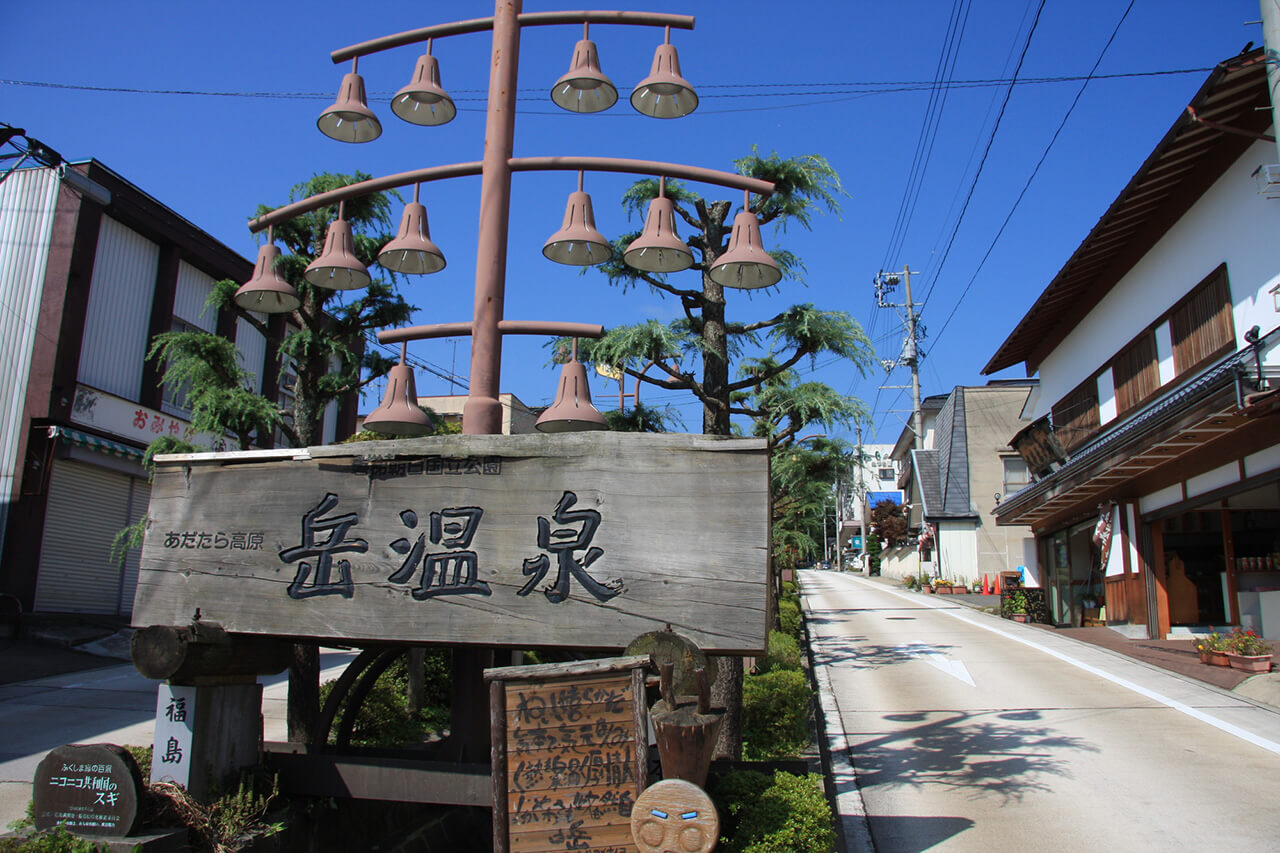 End the day with local sake and cuisine
Fukushima Prefecture is known for its rice. Blessed with delicious rice but also great water, this region is home to sake breweries that have been making sake for many years. Enjoying a glass of sake alongside the rice, vegetables and soba noodles grown in Fukushima's rich environment makes a trip here worthwhile. Inawashiro and Adatara are accessible by train or bus from Koriyama Station on the Tohoku Shinkansen Line. After a day of skiing, there is nothing better than enjoying the long winter nights with local Fukushima cuisine and its delicious sake.