Hakkoda / Shirakami Area
'Snow Monsters' and World Heritage Sites in Aomori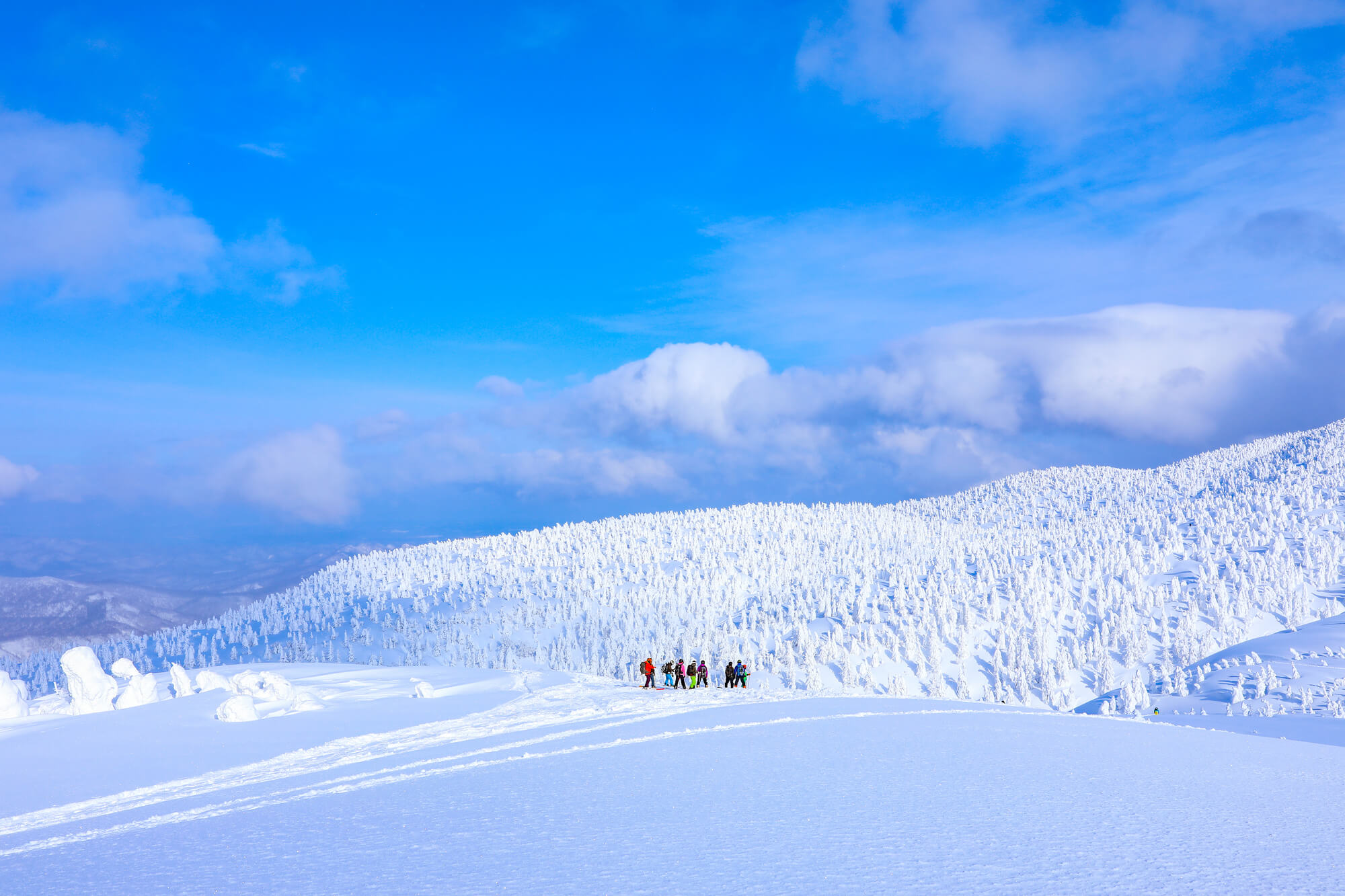 Secluded hot springs and famous hot springs at Hakkoda
Home to a number of popular sightseeing spots, Hakkoda and Shirakami can be found in the northernmost part of Aomori Prefecture, at the very end of the mainland, Honshu. Mt. Hakkoda, one of the "top 100 mountains in Japan", is located just about in the middle of Aomori Prefecture. Hakkoda is not the name of a single mountain, but rather a collective term for a group of volcanoes in the southern Hakkoda mountains that includes the main peak, Mt. Oodake (1,585m), Mt. Takada-odake and Mt. Kodake of the northern Hakkoda peaks, and Mt. Kushigamine. Mt. Hakkoda is not only an alpine mountain, but also an area of marshes and swamps, the 300-year-old Sukayu Onsen, and Yachi Onsen, regarded as one of the "three most secluded hot springs in Japan".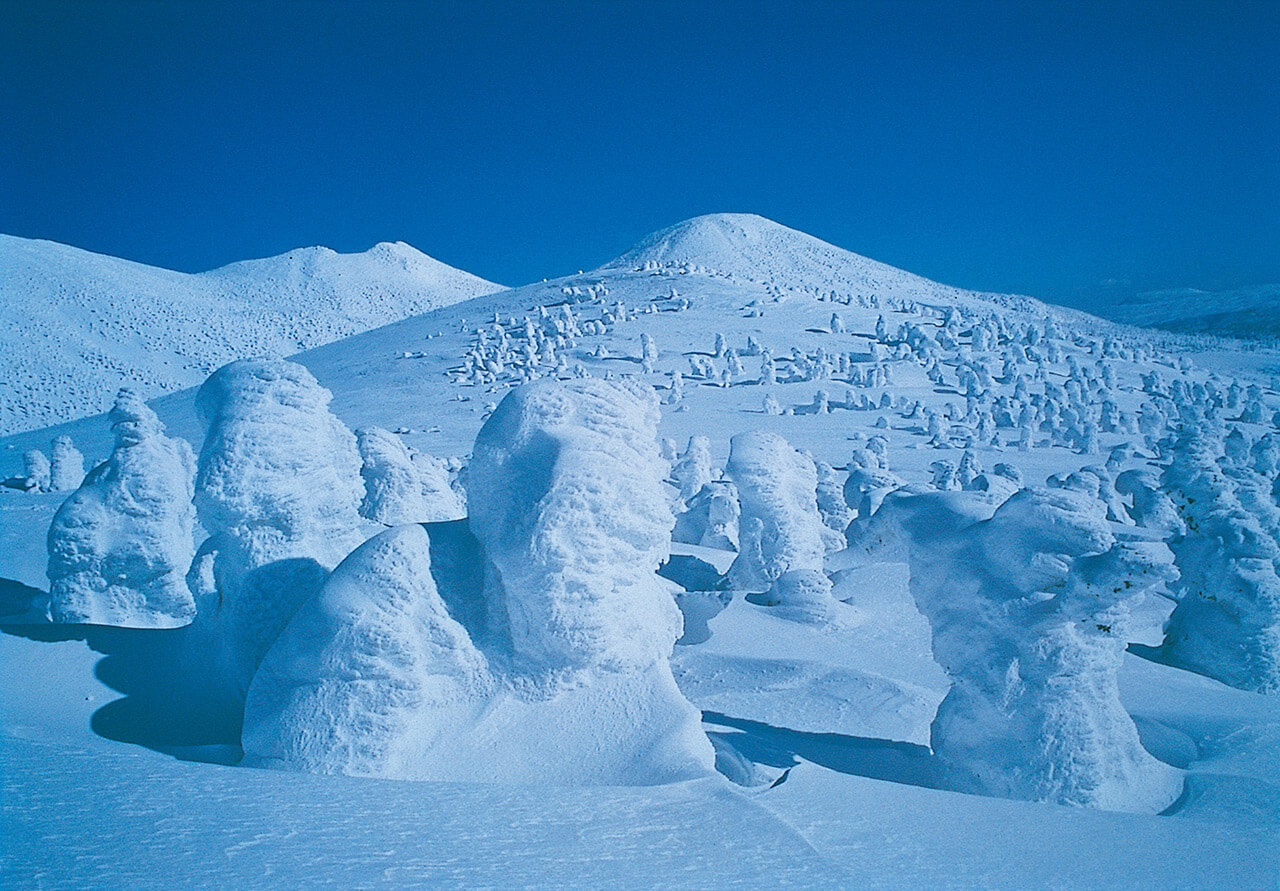 World Natural Heritage Site Shirakami-Sanchi
By contrast, Shirakami-Sanchi, located in Nakatsugaru District, is a vast mountainous area covering 130,000 hectares that lies on the border with Akita Prefecture. In 1993, Shirakami-Sanchi was one of the first sites in Japan to be registered as a UNESCO World Heritage Site. The beech tree forest here, which has been around for about 8,000 years, is home to many species.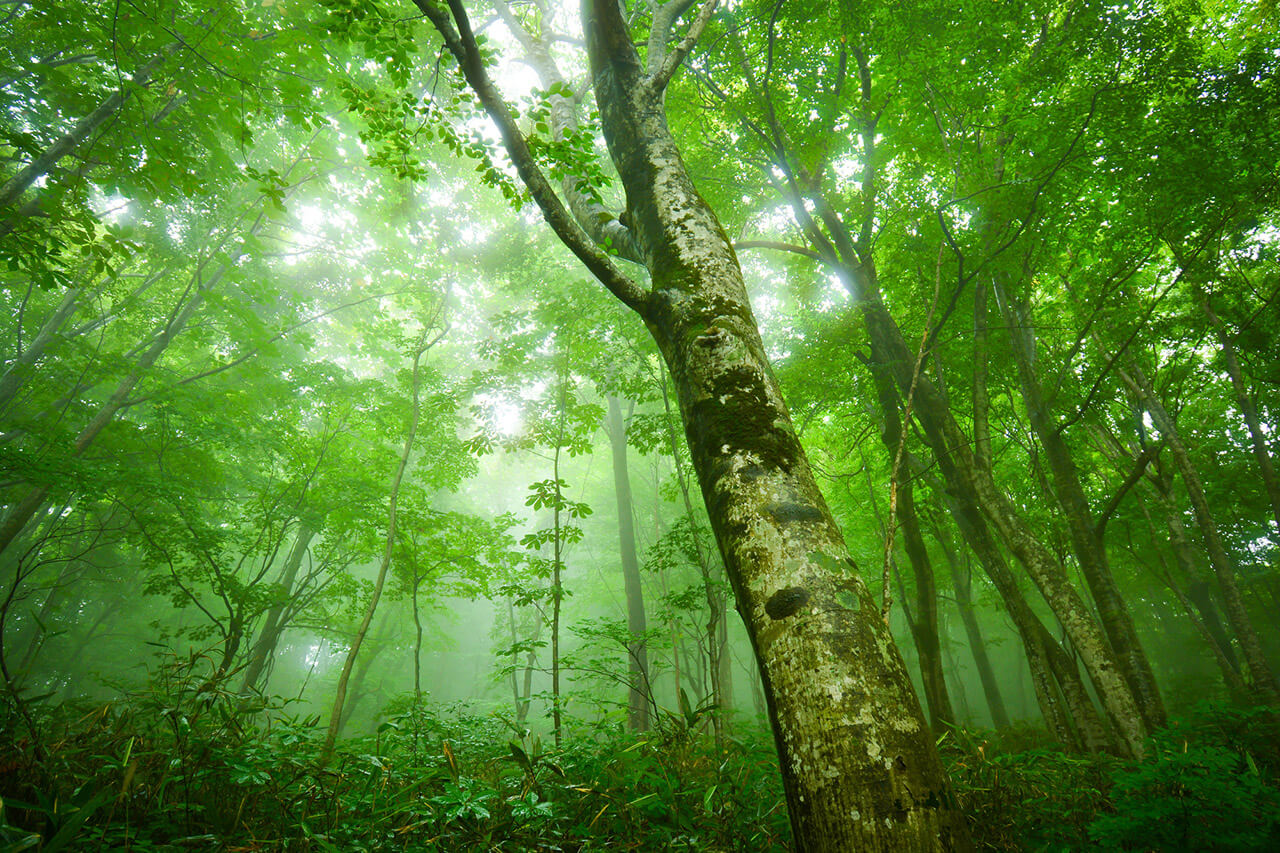 Experience the changing seasons among beech trees
Shirakami-Sanchi also offers a variety of trails for those who love exploring the great outdoors, from relaxing walks to full-on mountain climbing. If mountain climbing is not your thing, visitors can explore a primeval beech forest at the Dakedai Nature Education Forest. A walkway allows visitors (wheelchair access available) to explore the forest and enjoy the different sides of it in the spring, summer and autumn seasons.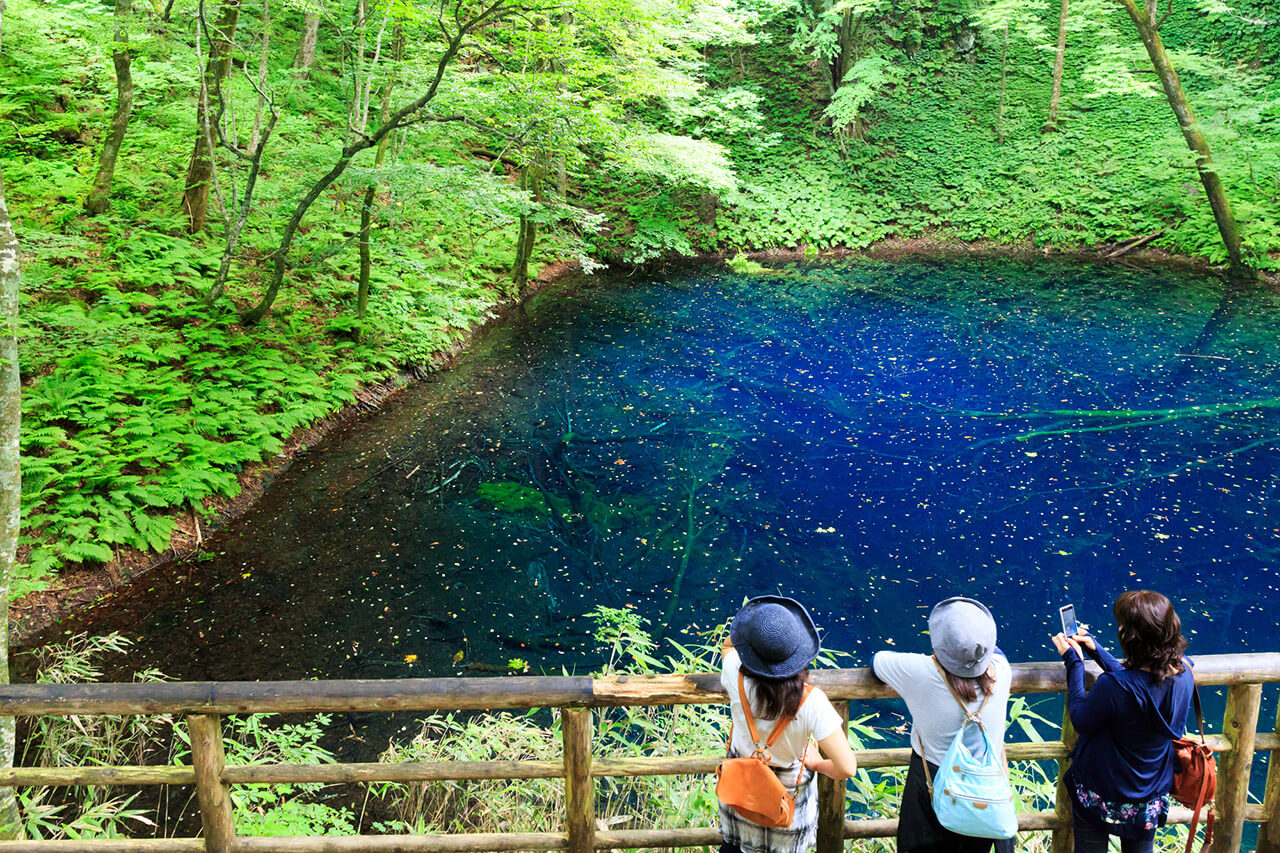 Encounter 'snow monsters' from the ski slopes
The mountainous Hakkoda and Shirakami areas, along with many parts of Aomori Prefecture, are surrounded by the mountains and the sea, making it easy for snow to accumulate in winter and become one of Japan's heaviest snow regions. As a result, winter sports are popular, and the high quality powder snow in the area has fans throughout Japan and abroad. In the high season, Mt. Hakkoda gets taken over by ice-covered trees, formed when cold mist or cloud particles are blown against the trees and freeze. These stunning "snow monsters", which completely wrap these trees, are truly a sight to behold. The best time to see this phenomenon is usually around January or February. Visitors can take a ropeway ride, ski or snowboard through the frozen trees at a ski resort, or go snowshoe trekking while enjoying the beautiful scenery here.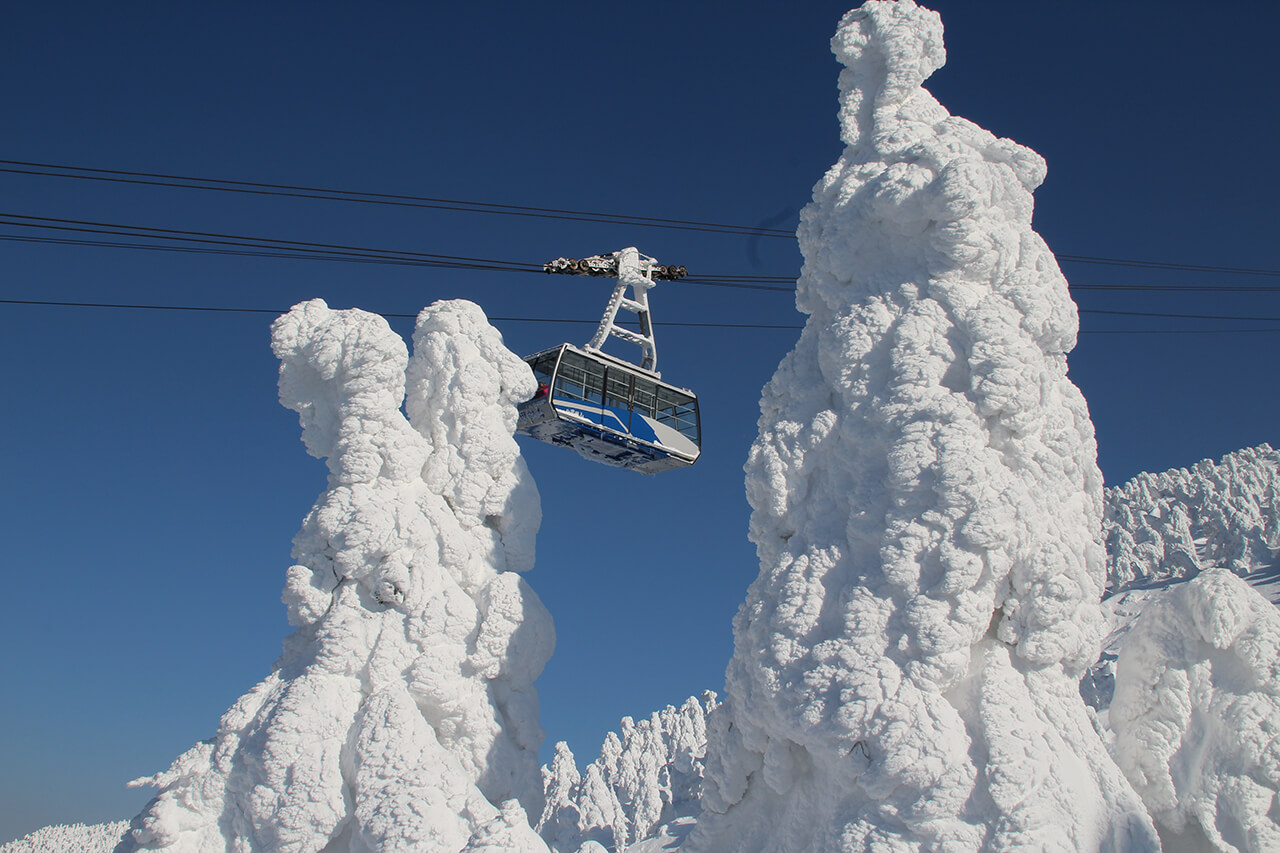 Enjoy spring skiing
The ski resorts in Hakkoda allows for skiing until April or May, for some spring skiing. To reach Hakkoda, it takes about 60 to 80 minutes by bus from Aomori Station to the Hakkoda Ropeway Sanroku Station. For those wishing to visit Shirakami-Sanchi, it can be reached in about 55 minutes by taking a bus from Hirosaki Station, one of the main stations in Aomori Prefecture, to the Visitor Center in Shirakami-Sanchi.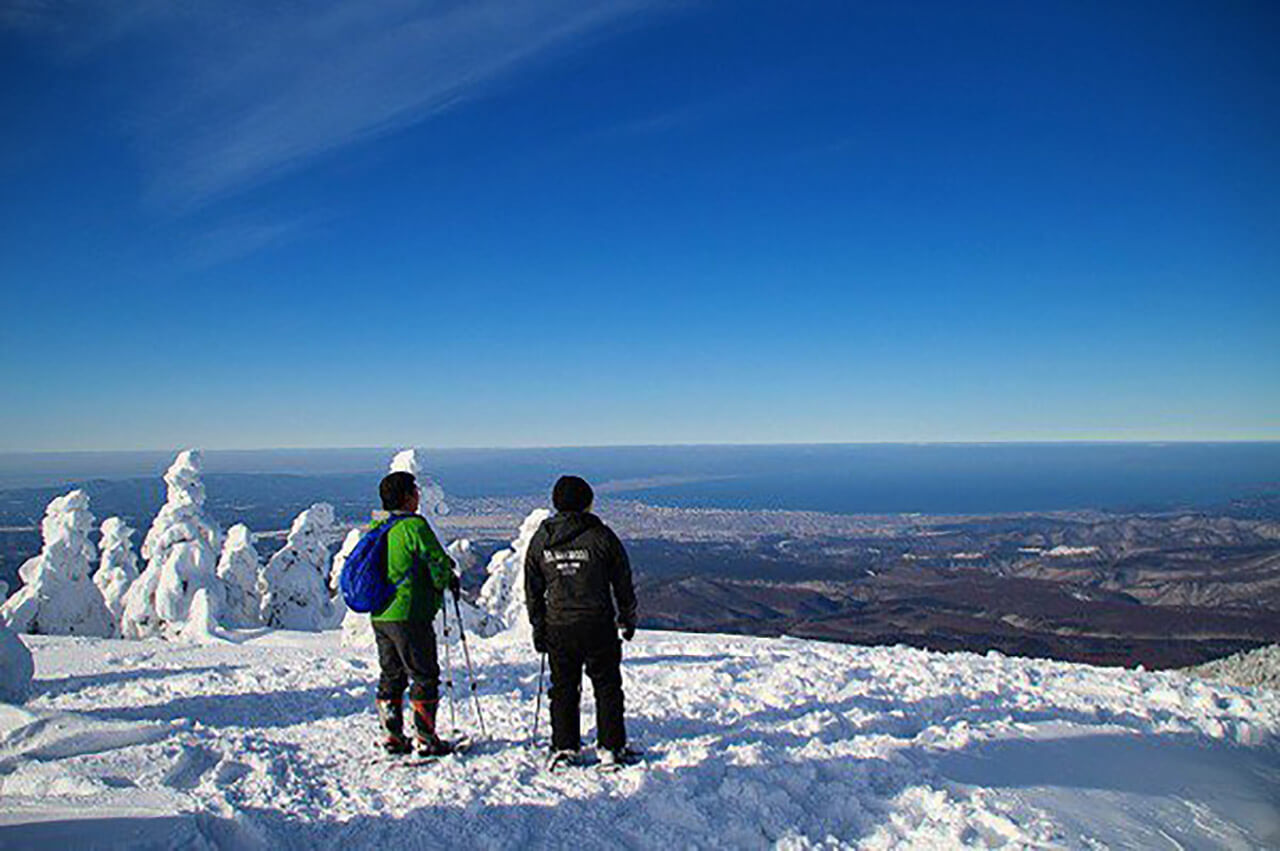 Sights for all four seasons
Hakkoda and Shirakami cover a large area of central to southern Aomori Prefecture, where you can enjoy the magnificent natural beauty of Aomori at any time of year. In spring, discover stunning waterfalls at the Oirase Stream, one of Aomori's most scenic spots; in summer, go hiking in Shirakami-Sanchi; enjoy the colors of Hakkoda in the autumn season; and enjoy skiing, ice-covered trees and hot springs in winter.