Appi / Shizukuishi Area
Enjoy the pristine, natural beauty of Hachimantai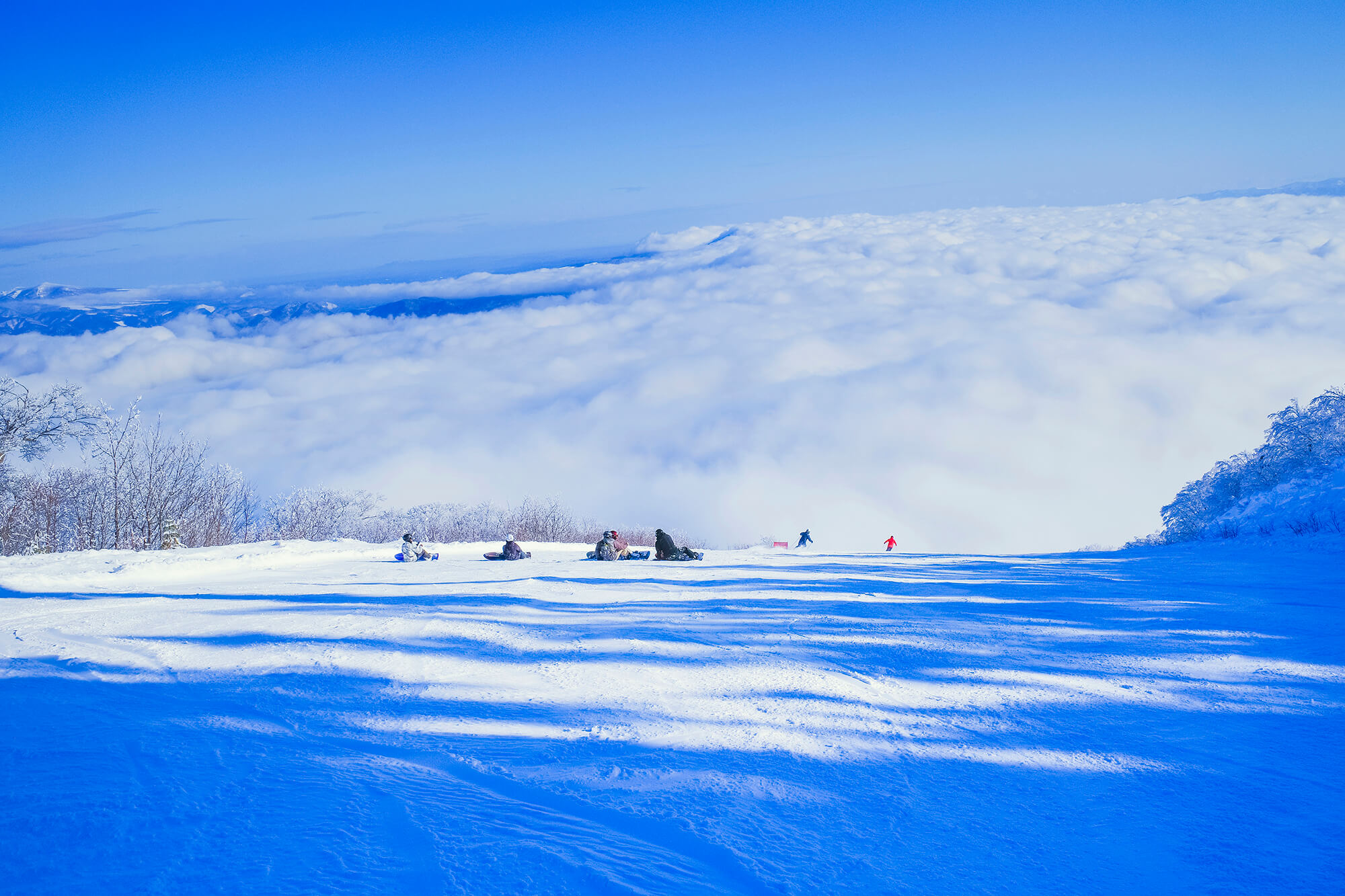 Beautiful and pristine natural landscapes
Appi and Shizukuishi are located in northwestern Iwate Prefecture, near the border of Akita Prefecture. They lie in an area surrounded by the Towada-Hachimantai National Park, a place of pristine nature with primeval forests of Japanese birch and Aomori fir trees. Within here is also Hachimantai, one of Japan's most prominent volcanic regions. It is dotted with hot springs that were created by these volcanoes and offers beautiful scenery unique to a volcanic belt.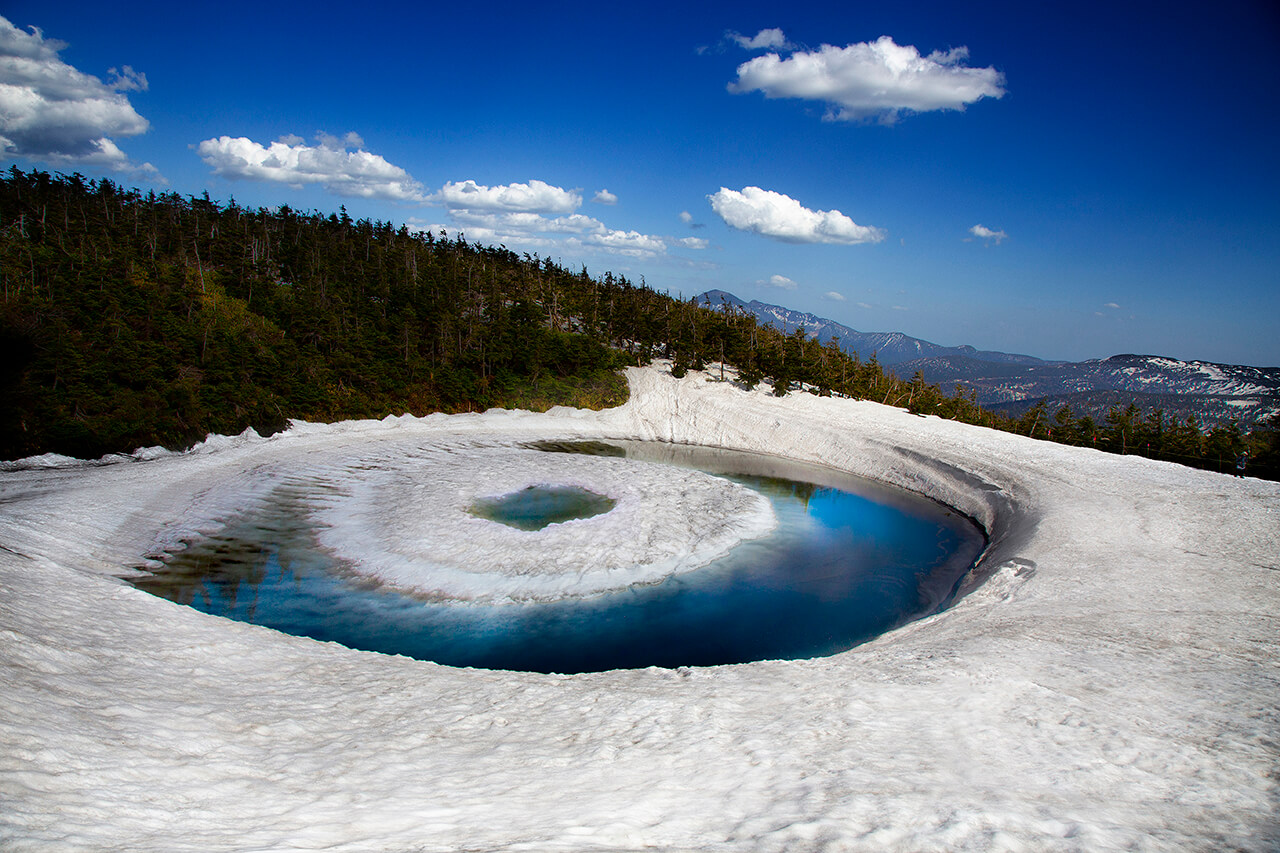 Experience the 'Powder Snow' of Appi
Appi is home to Appi Kogen, a wide plateau that reaches 1,300 meters above sea level, and where visitors can find stylish hotels and pensions reminiscent of European architecture. From spring to autumn, you can take a gondola up to the summit of Mt. Maemori to see a stunning sea of clouds, or take a stroll to the 30-meter-high Chie-no-taki Waterfall. However, it is in winter where Appi Kogen is bustling. Some of the leading ski resorts in Japan can be found here, and visitors from all over Japan and the world come here to ski. The slopes that stretch across the northern slope at 40 degrees north latitude are distinguished by their fine grained "aspirin snow" that falls when the temperature is very cold, making it the perfect place for winter sports, both in terms of snowfall and temperature.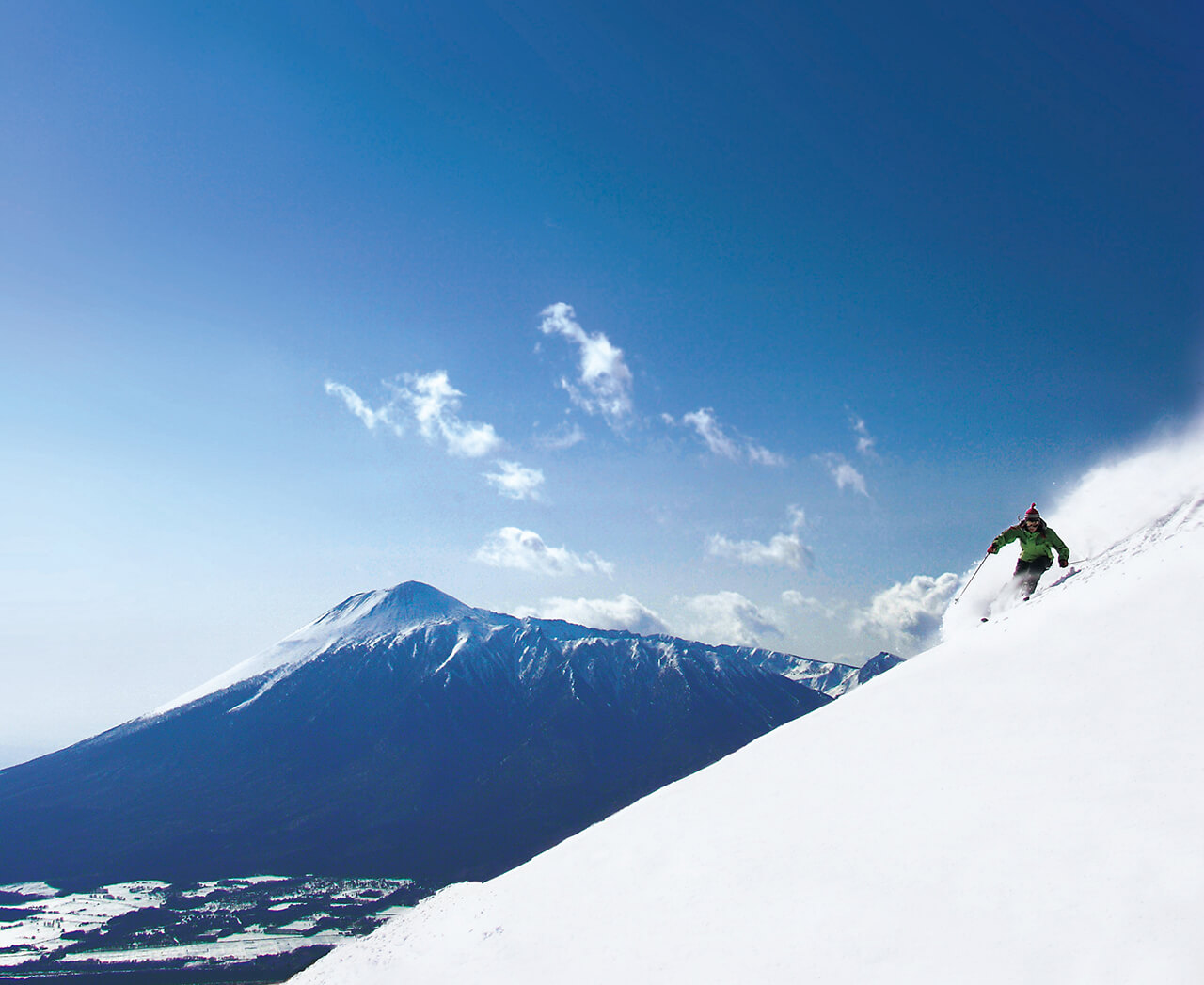 See the many sights of Shizukuishi
Mountains exceeding 1,000 meters in height, including Mt. Iwate (2,038m) can be seen in Shizukuishi. The area is also home to the largest farms in Japan and Nanatsu Mori (7 Forests), a series of seven hills. These places appear in the works of famed poet Kenji Miyazawa.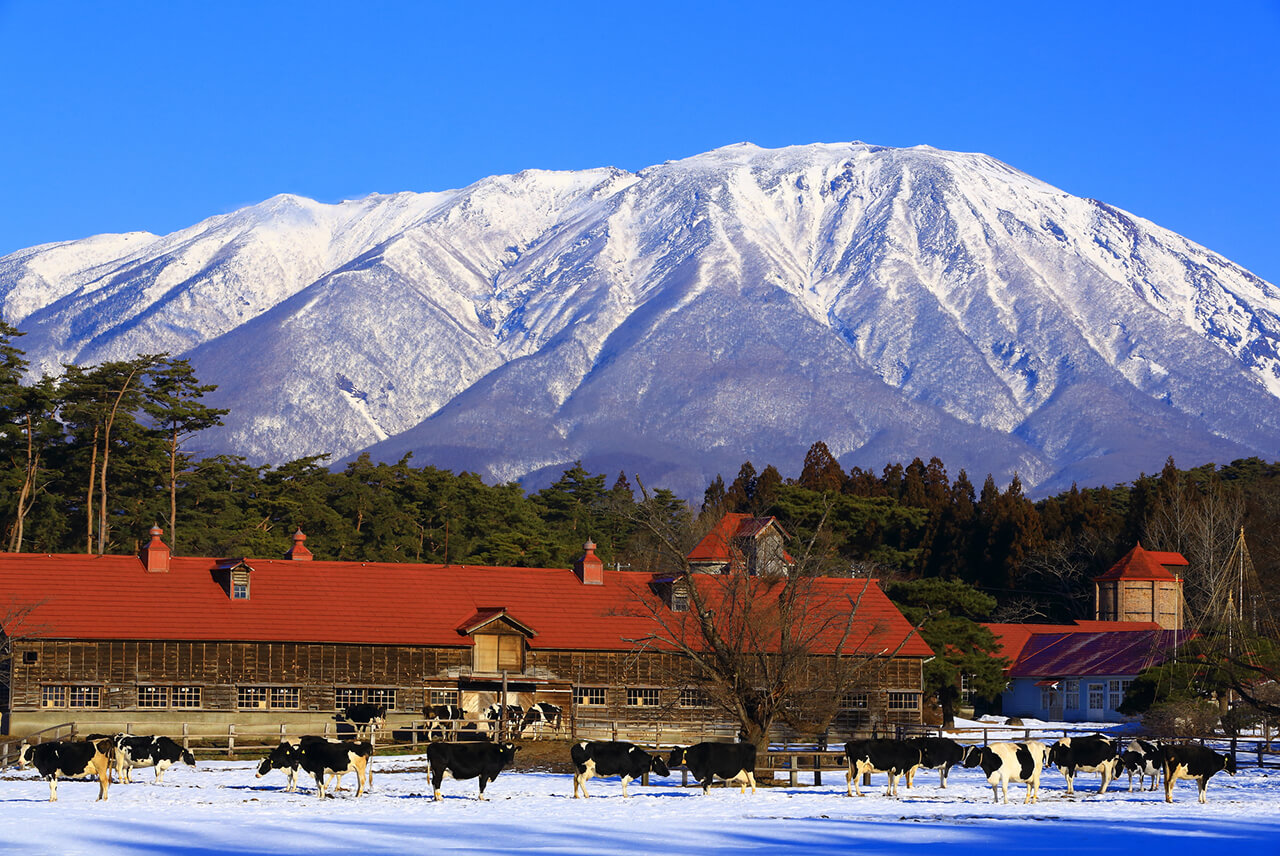 A wide variety of ski resorts
From beloved local ski resorts all the way to international ski resorts, Shizukuishi has many ski resorts that are sure to satisfy both beginners and experienced skiers. Natural snow is guaranteed during the ski season where temperatures reach a high of about 1°C to lows of up to -7°C.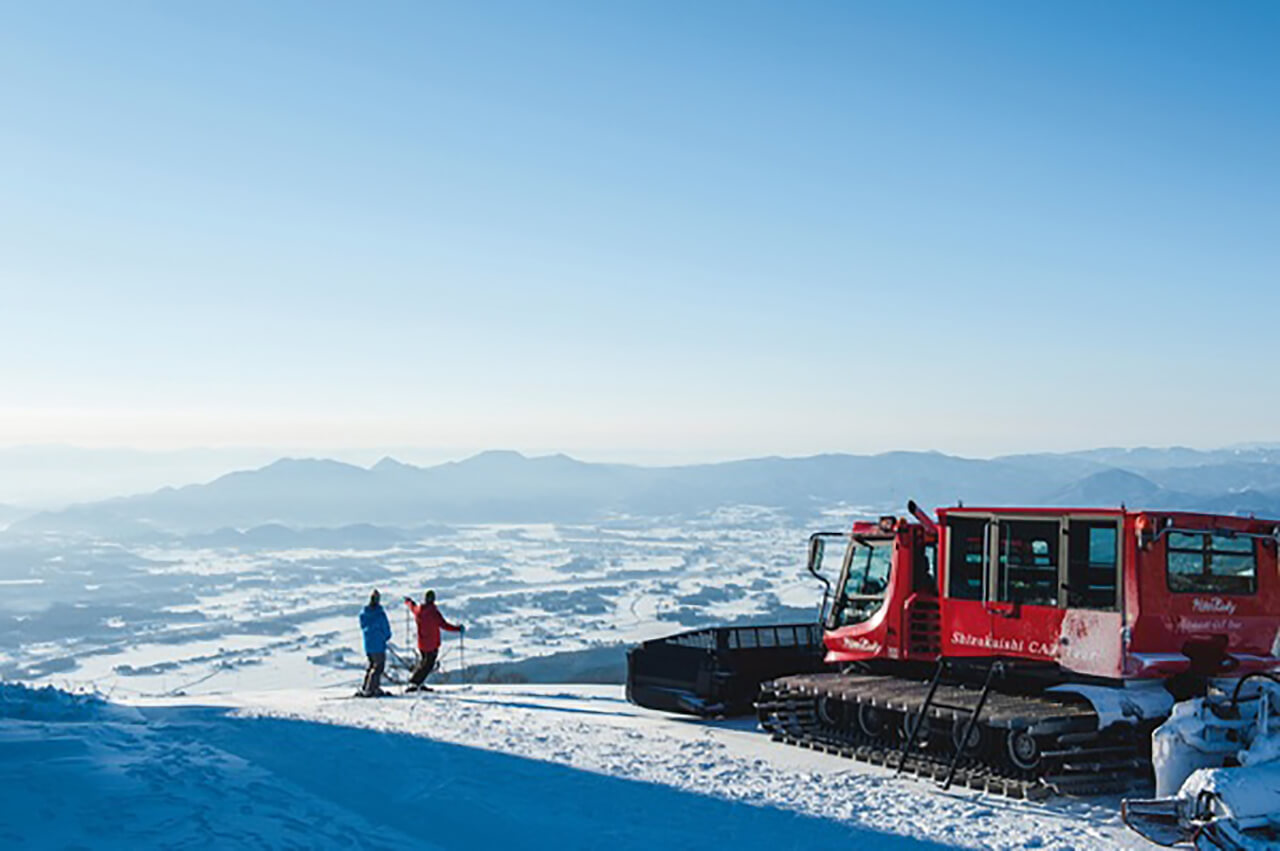 Head to the hot springs
Appi and Shizukuishi are not only perfect for skiing, but are also a great opportunity to enjoy their natural onsen (hot spring baths). Each area offers onsen near the ski resorts, such as Appi Onsen in Appi Kogen, and Amihari Onsen and Takakura Onsen in Shizukuishi; a perfect way to end a day of winter fun.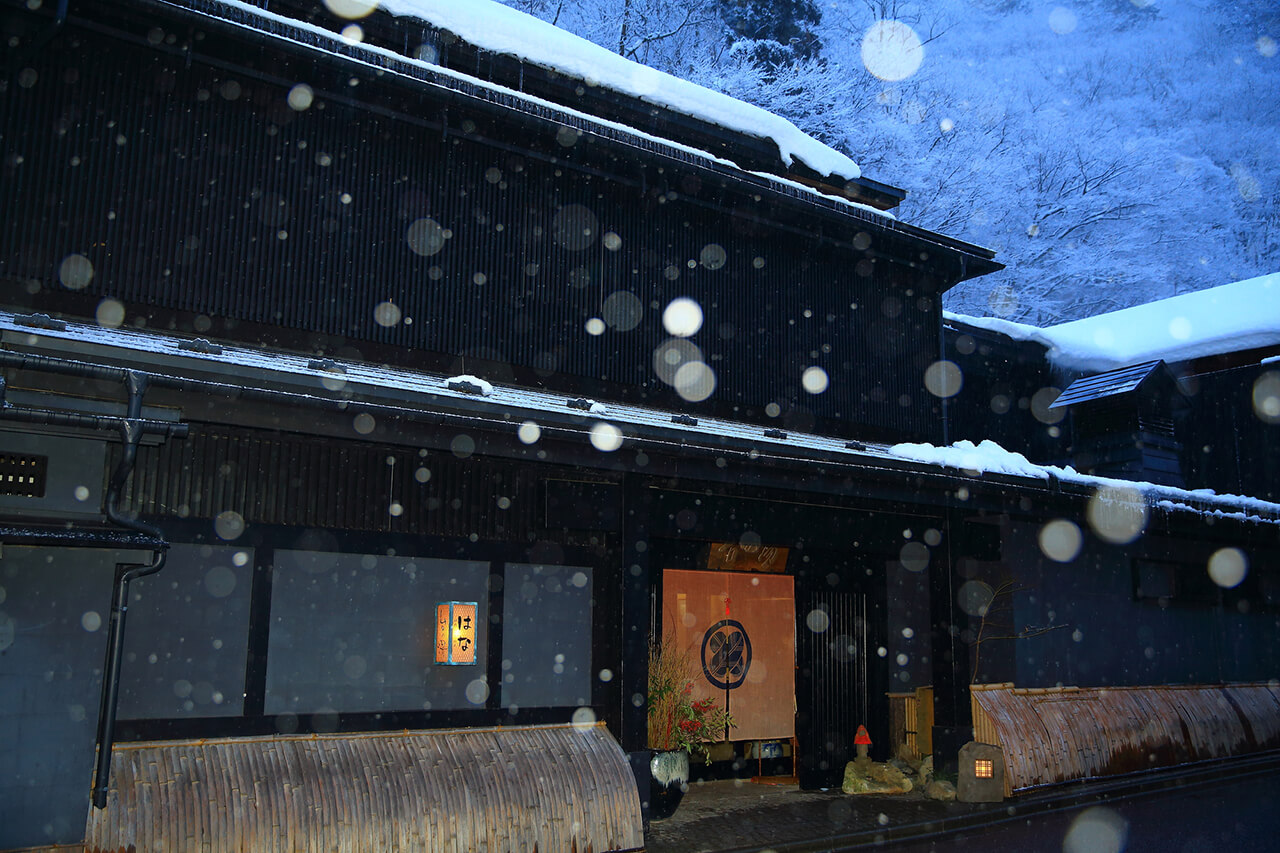 Sample the '3 great noodles of Morioka'
Appi and Shizukuishi are located in the center of the Tohoku region and are easily accessible by car and train. From the Kanto and Kansai regions, taking a bus, train or car from Morioka Station on the Tohoku Shinkansen is a convenient option. Morioka Station is only 150 minutes from Tokyo Station, making a day trip possible for visitors in the Kanto region. However, we recommend that you spend a few days in the region. Try the "3 great noodles of Morioka": Morioka cold noodles, Morioka Jaja noodles, and Wanko Soba, and enjoy the local hot springs alongside the ski resorts in the area.